Products Info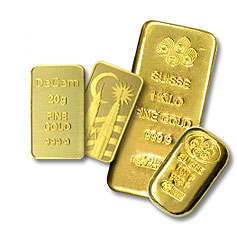 Gold bullion bars are real tangible assets and throughout history, have been an ideal store of value and an excellent hedge against inflation, deflation and political uncertainty. They are extremely liquid investments, easily stored and transported, and can be a uniquely private way to preserve ones wealth.
DeGem gold bars are refined to the highest standards of 99.99% fine gold. Each gold bar is of 24 karat gold purity and has the exact purity and weight stamped on each gold bar, then sealed for your safety and security.
The pure gold content of the gold bar selling in DeGem is fully backed by our supplier and the DeGem in-house gold bar is backed by DeGem.
We have various weights of the gold ingot and bars available to you:
1.00 kilogram
=
1000 grams
=
32.1507465600
troy ounces
0.50 kilogram
=
500 grams
=
16.0753732800
troy ounces
0.10 kilogram
=
100 grams
=
3.2150746560
troy ounces
0.05 kilogram
=
50 grams
=
1.6075373280
troy ounces
0.02 kilogram
=
20 grams
=
0.6430149312
troy ounces
Products
PAMP Suisse Minted Bars - Lady Fortuna
Assurance of authenticity, PAMP ingots arrive factory-sealed within genuine 'CertiPAMP' packaging.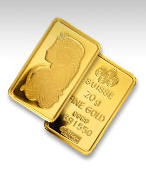 20gm Rectangular Fortuna Gold Bar - Measures 17.90 x 30.90 mm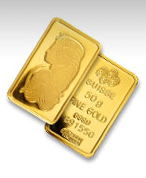 50gm Rectangular Fortuna Gold Bar - Measures 27.00 x 47.00 mm
PAMP Suisse Casting Bars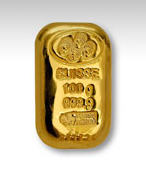 100gm Cast Gold Bar
500gm (Half Kilobar) - Measure 90.00mm x 40.00mm x 7.30mm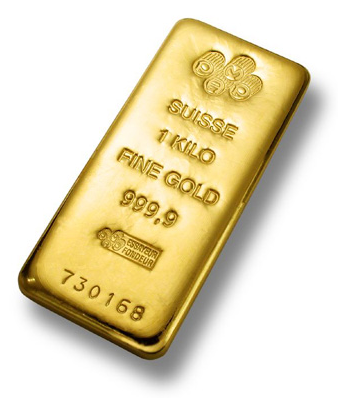 1000gm (1 Kilobar) - Measure 116.00mm x 51.00mm x 8.67mm